"Cantando Pop-os grandes êxitos das últimas décadas em uma noite de verão"
July 1
@
7:30 pm
–
10:30 pm
UTC+0
"Cantando Pop-os grandes hits das últimas décadas em uma noite de verão"
Cantando Pop – Big Hits on a Summer Night at Xérem Fusion Cuisine
Cantando Pop – Big Hits on a Summer Night at Xérem Fusion Cuisine! Enjoy a night of great food, hits from the past and a fun atmosphere on 1st July. Book early to seccure your spot.
Celebrate summer and good times with a fun evening at Xérem. Enjoy the excellent food which presents quality Algarve products and flavours in a countryside fine dining setting.
Data/Date: 01/07/22 – 19:30h
Reservas/Bookings: Book now!!!
WhatsApp: +351 913 134 757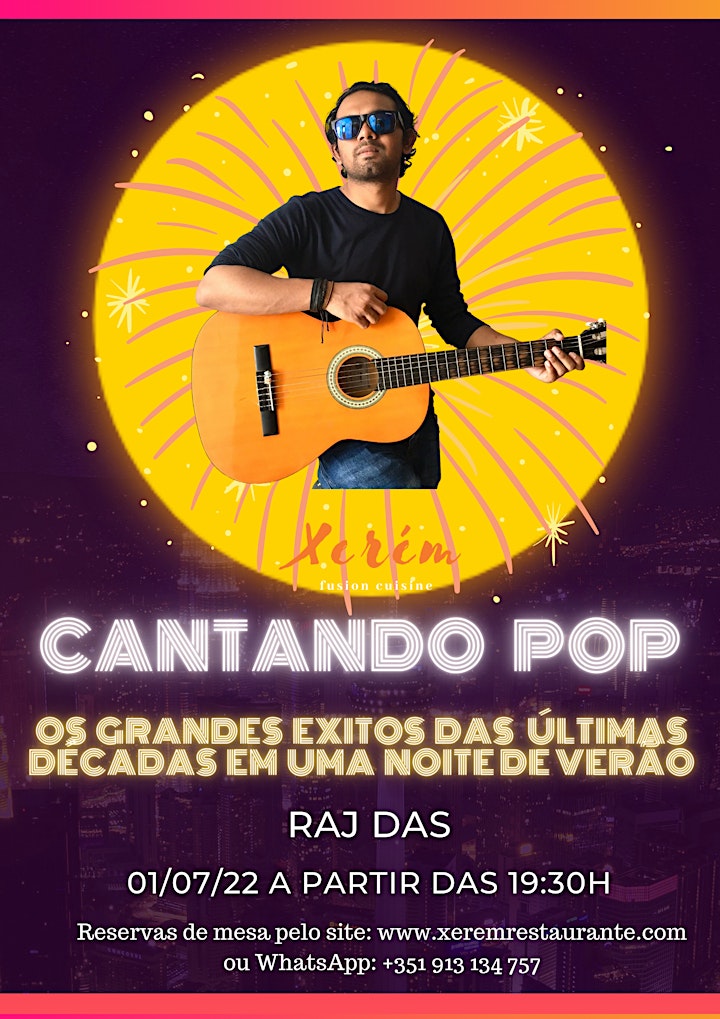 Para relembrar, para cantar junto, para se divertir e comemorar a vida ao sol.
Reservas: www.xeremrestaurante.com ou pelo WhatsApp: +351 913 134 757
To remember, to sing along, to have fun and celebrate life in the sun.
Bookings: www.xeremrestaurante.com or WhatsApp: +351 913 134 757